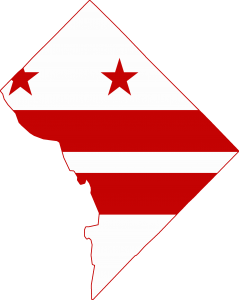 This post appears as part of the ARTSblog Emerging Leaders Blog Salon, in which emerging leaders from around the country were asked, "What would make where you live a better place or bring it to the next level?"
I moved to Washington D.C. four years ago, after living in a village of 600, and I absolutely love where I live. I enjoy trying new restaurants, seeing world premiere plays, watching drummers and acro-yogis perform in my favorite public park and the proximity of it all. Although I cannot deny the benefits of living near national cultural centers such as the Smithsonian museums, I find that most of my moments of bliss have come from time spent away from the national mall, in the city's smaller pockets of cultural activity. Therefore, I argue that moving resources and attention from the center to other parts of the city would bring D.C. to the next level.
During a panel discussion I moderated at the Corcoran last year, I heard from D.C. arts champions on the challenges of working in a city where a small but thriving local arts scene is often overshadowed by the national centers. For those of us on the consumer side, there is also a downside when the emphasis is placed on "tourist D.C." rather than "local D.C."
The prevailing value proposition in our field today centers around creative placemaking.  If you buy into this concept (as the National Endowment for the Arts does), you believe that arts-related activity helps neighborhoods flourish, spurs economic activity and broadly benefits the entire community. Though I am skeptical of the metrics used in some of these studies, I have observed that when a cultural center such as a small music venue opens in my neighborhood, cafes, restaurants and even other arts organizations pop up around it, drawing more visitors to the area. This influx of money and people is consistent with the vibrancy indicators used by ArtPlace.
However, in sharp contrast to this "clustering" happening in D.C. neighborhoods is the continued growth of individual national organizations, like the Kennedy Center's recent announcement of a $50 million dollar project to expand its existing campus. While it has many cool cultural offerings within its grounds, the Kennedy Center exists as a sort of island in its neighborhood (in fact, you might even argue that it is a neighborhood unto itself). Leaving the Kennedy Center campus, one encounters a bit of a food desert. You don't see busy sidewalks and animated public spaces. In fact, Kennedy Center actually buses folks to and from the nearest metro, eliminating the possibility of patrons walking by the occasional watering hole and patronizing that business.
What if a Kennedy Center expansion effort meant bringing its rich cultural offerings off campus and into D.C. neighborhoods via small satellite centers and pop-up shops? Could this be a win-win situation for the Kennedy Center (gaining new audiences) and local business districts (attracting more people to the neighborhood)?
I feel similarly about adding even more museums to the national mall. As I eagerly await the 2015 opening of the National Museum of African American History and Culture (NMAAHC), I wonder if other sites around the city – such as the culturally-rich U Street area, which was once home to Duke Ellington – were even considered.
It is indeed important that the NMAAHC be present on the mall for symbolic reasons, and this newcomer certainly deserves to sit among the other Smithsonian giants. Perhaps, though, the size of the project could have been managed in order to include small satellite centers around the city to increase accessibility.
Don't get me wrong, there are some inspired collaborations between the national cultural organizations and locals happening at present. ARTLAB+ is a great example: it's a digital media program for local teens, supported by the Smithsonian and located at the Hirshhorn Museum. And the Smithsonian officials have already demonstrated their commitment to connecting with audiences (local and national) who cannot get to the mall to visit the NMAAHC, noting that this new museum will emphasize outreach, including traveling exhibits and collaborations with affiliated museums. I look forward to seeing the museum's presence – and all the corresponding benefits – in other D.C. neighborhoods.
Our city represents an entire nation, which can either be a lever or a hindrance to the local cultural scene. Collaboration is key in making sure that D.C. culturally rich neighborhoods remain vibrant.