Join Professors Diane Burton, Cornell University School of Industrial and Labor Relations, and Jesper B. Sørensen, Stanford Graduate School of Business, for the NAS Managing People seminar in Seattle, September 8-9. During this two-day working session, these dynamic teachers will engage your leadership team in case studies, class discussions and team exercises. Together you will examine how your organization's culture and formal policies can align with your strategy and enable better mission achievement.

Diane Burton is an expert in organizational theory, human resource management and entrepreneurship whose research focuses on the effect of organizational systems and practices on organizational performance and individual career outcomes. She has published articles in numerous academic journals including American Sociological Review, the American Journal of Sociology, and the Journal of Law, Economics, and Organization Science. Prior to joining Cornell, Professor Burton taught at MIT Sloan School of Management, Harvard Business School and Stanford Graduate School of Business. Professor Burton earned degrees from Carnegie Mellon and Harvard Universities before receiving her Ph.D. in Sociology at Stanford University.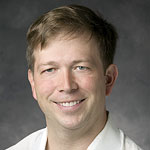 Jesper B. Sørensen  is a sociologist who specializes in the dynamics of organizational and strategic change, and their implications for individuals and their careers. His research on firm outcomes has focused on the impact of organizational structure and culture on organizational learning, performance and innovation. His work on the dynamics of teams has led to new insights concerning how people respond to changes in the racial composition of their workgroups. He has won awards for both his published work and his teaching, and has served as both Associate and Consulting Editor for the American Journal of Sociology, is on the Editorial Board of Administrative Science Quarterly, and is a Senior Editor of Organization Science. Professor Sørensen earned an A.B. magna cum laude from Harvard University and a Ph.D. in Sociology from Stanford University.
Managing People is being presented with Organization Fellowships covering the full cost of tuition for all participating teams. Teams from outside the Seattle metropolitan area will also receive up to $600 per person in travel support to help with the cost of travel and lodging. All teams must submit an application by June 24 to be eligible to participate.
For more information about the seminar and who should attend, visit www.artstrategies.org/managingpeople