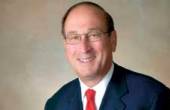 Edward Hess is an executive-turned-academic who researches the challenges of growth and building enduring organizations. He serves on the faculty of the Darden School of Business at the University of Virginia, where he teaches MBA and Executive Education courses on the management of smaller enterprises, growth, innovation and strategy. He has authored eight books, over 40 articles and over 40 cases dealing with growth systems, managing growth and growth strategies. Talk with an Expert: Smart Growth is your opportunity to explore your questions about the types of growth that make sense for your organization directly with Professor Hess.
Join Professor Edward Hess February 10, 1-2 PM EST to explore your questions about "smart" growth – the types of continual improvements that enable organizations to change and grow in the long-term. In advance of the live discussion, we'll provide you with a video of Professor Hess which will help frame the conversation. In the video, Professor Hess will discuss the risks of organization growth, the different types of "smart" growth and incorporating organizational learning and "smart" growth into your organizational processes. We encourage you to gather a few of your colleagues to join you and share in the discussion about how to apply these concepts to your organization.
Participation in this event is strictly limited to 12 logins to ensure the highest levels of engagement with Professor Hess. Tuition for registrations received by January 21 will be discounted to $75. If there are still spaces remaining, registrations received beginning January 22 will return to the standard $95 tuition.