Introducing the Senior Management Institute
The Senior Management Institute is an eight-month program designed for senior level managers of arts and culture organizations. The Institute provides a cross-disciplinary, supportive yet challenging learning environment to improve management and communication skills and to lead high-performing teams. We believe that an organization's health is closely linked to the quality of the management team. The Senior Management Institute provides senior managers with the tools and confidence to create a culture of happiness and inspire strong, effective teamwork. 
Have questions about the Institute? Want to learn if this is the right fit for you? Contact Pearl Bickersteth to schedule an informational call.
Learn more about the Senior Management Institute »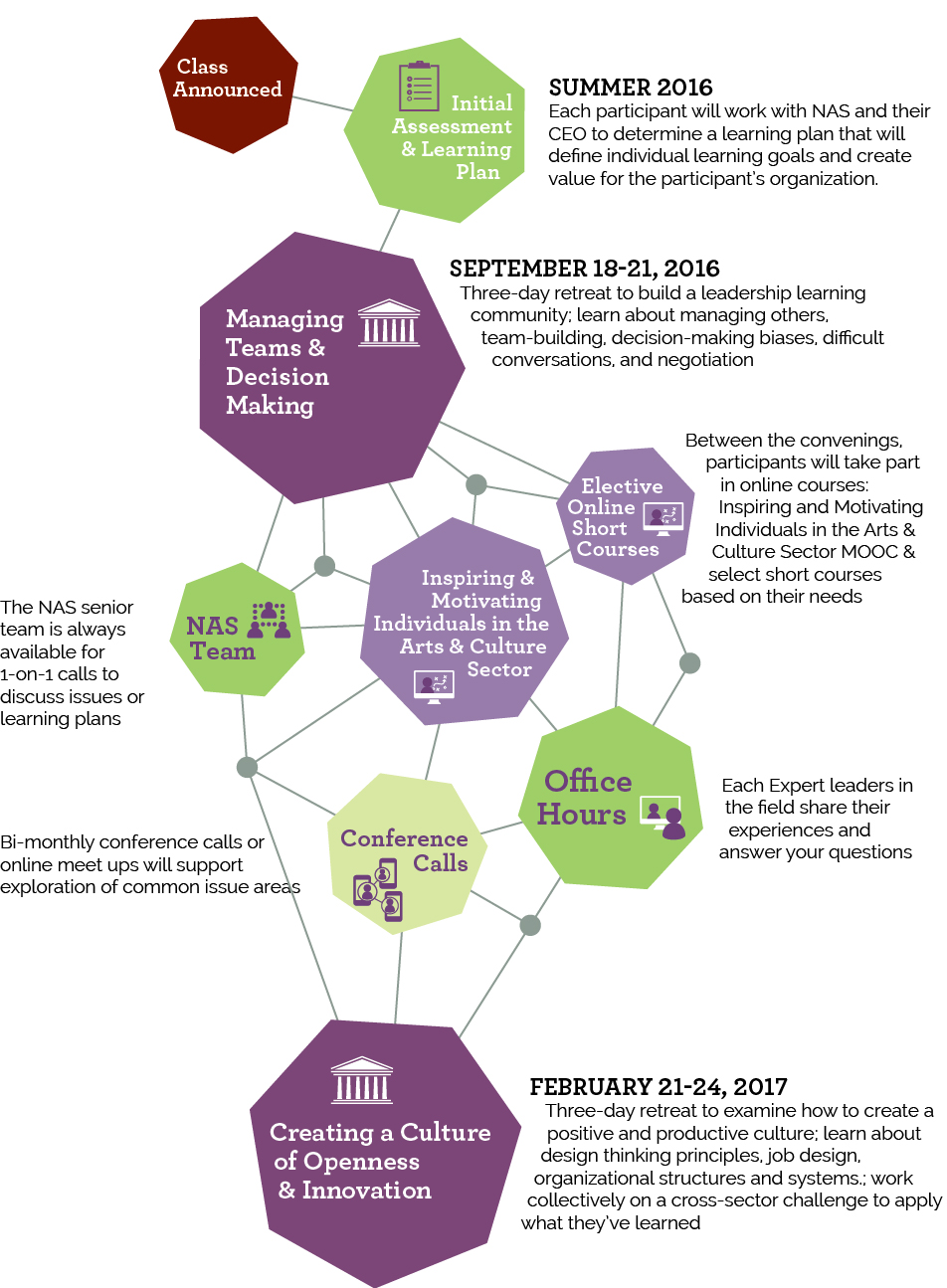 Comments
Next
Prev