Business of Arts and Culture™
When you need to build a new web site, design an exhibit space, or even drive a capital campaign, you can turn to consultants to drive the project. But there are fundamental decisions — about your programming, audiences, financial plans, staff — that can never be handed off to an outsider. The team-centered seminars in the Business of Arts and Culture™ give your team the time and new tools to create these critical organizational answers.
Measurable results:
88% of organizations who attended experienced change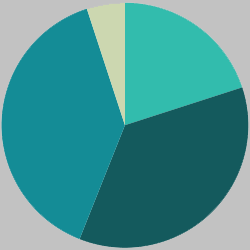 | | |
| --- | --- |
| | Significant organizational change 39% |
| | Moderate organizational change 36% |
| | Minor organizational change 20% |
| | Transformative organizational change 5% |
Each team seminar is an intensive working session that helps your organization quickly make sense of challenges and find new ideas. The series brings the best management teaching in the country directly to the arts and culture field.
A unique experience
Each event is led by top management faculty from the leading business and graduate programs in the country. Using real cases from the arts and the for-profit sector, framework-based analysis and discussion, and immediate applied exercises for your team, you build new organizational capabilities and jump-start your most important initiatives.
We ask teams to name their own tuition for all Business of Arts and Culture seminars. NAS self-funds costs not met by participant payments.
Travel support is a unique feature of Business of Arts and Culture seminars. We offer travel support of up to $325 to help cover the costs of travel and lodging.
We limit attendance to allow for more in-depth interaction with the faculty, and more time to network with your colleagues. These limits also mean that only a few organizations can participate in each presentation, so we encourage you to submit your application in a timely manner.
Convenient locations
Seminar presentations are held in convenient travel destinations with exciting local cultural resources. Sites are selected across the country, and include Miami, Chicago and Washington D.C.